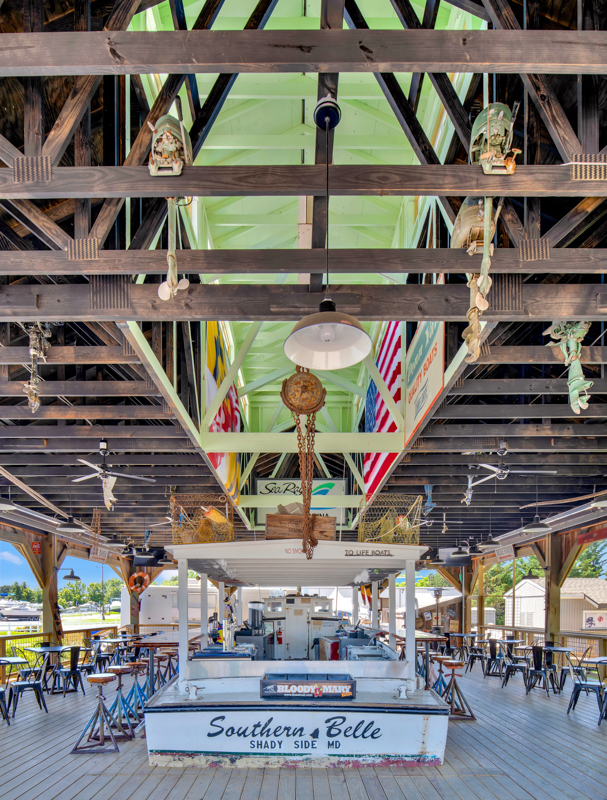 Kimmel Studio Designs Popular Bar Around Oyster Boat
Kimmel Studio had the idea for, and then designed, this highly-original outdoor bar.
We found a real 1960s Chesapeake deadrise oyster boat, turned it into a bar, and designed a fitting boat shed around it. In this original tale of adaptive reuse, the boat was not the only recycled element.
The metal used for the shed roof and the wood used for the siding were reclaimed from a nearby barn. The bar stools are made from boat stands. The boat sits on —also recycled— rail road tracks so that it can be moved in and out of the building.
Plenty of recycling and adaptive reuse create a unique new structure which is paradoxically charged with history. More specifically, the bar is deeply connected with the history and idiosyncrasies of the fishing communities of Deale, Maryland—where the boat is currently "anchored."
Another Original Barn. Check out another original yet completely different barn-like structure. It is a modern barn house, and one of its walls is made of glass.
Photography by Pete Albert Photography